Welcome to RACI Solutions
We're glad you're here.
We offer answers and a path forward when ineffective teams and project inertia impact your organization's culture and performance.
Since 2007, RACI Solutions has been helping businesses and organizations worldwide use the power of RACI to change the dynamic of cross-functional teams. With our background in strategic planning, organizational change, and culture change, we help our clients drive project and organizational success.


We teach RACI 2.0.
The RACI tool has been around since 1957, and it's a classic. We've updated it for the 21stcentury and applied it to the complexity of today's business world. We offer basic train-the-trainer materials that you can use yourself, but most often we are called in to do virtual, hybrid, or in-person workshops. We also offer programs that help you and your organization become effective horizontal leaders—leaders who can work with agility and grace across organizational boundaries.


We unravel cross-functional complexity.
Matrixed structures, rapid growth, mergers, multiple locations, virtual employees, and shifting goals have created environments of complexity and, too often, confusion. Teams underperform. Projects stall. RACI Solutions is highly experienced in untangling the chaos and restoring focus and forward motion. We are often called in to consult with particular cross-functional project teams or programs to "tune up" their performance.


We are experts in high-performing cultures.
Our team are expert consultants, trainers, facilitators, and analysts. We will help your leaders, your teams, and your employees achieve a seamless level of individual role clarity and team collaboration. We are adept at focusing on the immediate goal while also understanding the trajectory of your growth.


Meet the Team.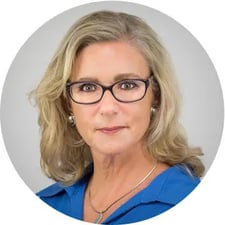 Cassie Solomon
President
A highly experienced organizational development consultant, trainer, and executive coach, Cassie is the founder of RACI Solutions and The New Group Consulting, Inc. Trained at Yale, Penn, and Wharton, she applies system-level thinking to clarify and streamline teamwork and structure in complex organizations. She has been teaching RACI and helping her clients use it effectively for over 20 years.
Cassie teaches RACI to global executives at Wharton's Aresty Institute of Executive Education, and she has taught at the Wharton School of Business and University of Pennsylvania's Leonard Davis Institute of Health Economics. Her book, Leading Successful Change: 8 Keys to Making Change Work, co-authored with Gregory P. Shea, has been recently updated to help leaders successfully navigate the ever-increasing pace of change (February 2020/Wharton School Press).
Devin Wachs
Associate
Devin has been working with RACI Solutions and The New Group Consulting since 2014. She uses her diverse graphic design, marketing, and project management skills to assist with promotion, content and product creation, and client projects. She has been involved with the RACI Masters e-learning course since its inception, and she is responsible for updating and customizing RACI Masters, the train-the-trainer materials, and other RACI Solutions content.
She draws on nine years' previous experience managing public relations and communications for a non-profit, and she has a keen understanding of the unique issues that non-profits and high-growth businesses face. As a RACI trainer, Devin leads RACI training workshops for small non-profits through RACI Solutions' pro-bono RACI training program.