About RACI Solutions
RACI Solutions is a training, facilitation and organizational change consulting firm based in Philadelphia, PA.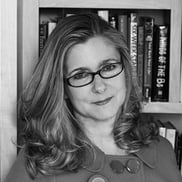 Founded in 2007 by Cassie Solomon, RACI Solutions has created a network of seasoned trainers, facilitators and analysts.
We offer off-the-shelf RACI workshops and customized RACI training experiences at your worksite.
Cassie is a highly experienced organizational development consultant, trainer and executive coach. Trained at Yale, Penn and the Wharton School of Business, she applies system-level thinking to clarify and streamline teamwork and structure in complex organizations. She has been teaching RACI and using it with her clients for over 20 years.
Cassie has taught MBAs at the Wharton School of Business and RACI to global executives at Wharton's Aresty Institute of Executive Education. She has also taught at the University of Pennsylvania's Leonard Davis Institute of Health Economics. Her book, Leading Successful Change: 8 Keys to Making Change Work, co-authored with Gregory P. Shea, was published in February 2013 by Wharton Digital Press.