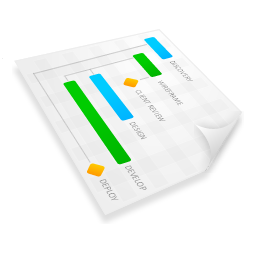 How do you add a RACI component to a Microsoft Project software spreadsheet?
You can approximate it in by going to the GANTT CHART VIEW and adding a few columns.
Follow this link to get the technical instructions for how you can add columns to your Microsoft Project Plan and incorporate the RACI codes.
And read a full description of the RACI codes on our blog.
In my view, a project plan which ignores the "roles" and people aspect is a much weaker project plan. You must understand who is accountable for each of the project steps if you are going to progress. Who is accountable for getting this step done? This is the "R" role. And who needs to be involved to offer guidance and advice? This is the "C" role. Finally, if this step of the project is on the critical path, there may be an approval step involved: the "A" role.
The blog I am pointing you to describes the RACI conversations as something you do "early in the planning process." This is certainly best practice. But don't give up on the power of a RACI chart conversation at ANY point in the project. Sometimes sitting down to clarify who is doing what, and who needs to be involved, is the right conversation to clear up confusion and conflict on the team.
Chances are, if you are in a sophisticated project management organization, you are already using Microsoft Project to manage your large-scale projects. It becomes an even more powerful tool when you take the time to stop and think about roles. DO take the time to incorporate RACI into your Microsoft Project Plan so that the planning conversations you had aren't lost and forgotten. Although it may take a few moments to set up the software to do it, the time you save on the back end will make it a worthwhile investment.